Communicating Process Architectures 2015
Communicating Process Architectures 2015, the 37th. WoTUG conference on concurrent and parallel systems, takes place from Sunday August 23rd. to Wednesday August 26th. 2015 and is hosted by the School of Computing, University of Kent. Accommodation and evening Fringe sessions will be at Keynes College, a few minutes walk from the School.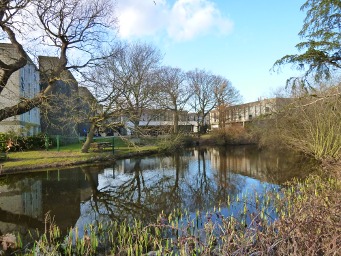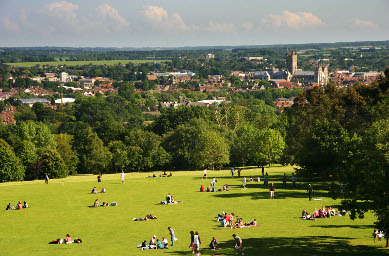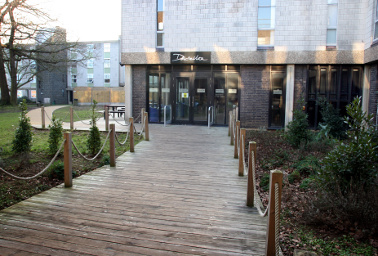 For information on CPA's areas of interest, please see the Call for Papers. All submissions will be refereed by an international panel of academic and industrial reviewers, with extensive feedback given to authors. The Proceedings of CPA 2015 will be published by Open Channel Publishing Ltd.
CPA runs in a single track over two and a half days, with space for approximately 25 half-hour presentations. In addition, two evening Fringe sessions provide a forum for presenting and discussing new ideas and/or work in progress. We are also calling for mini-workshop proposals, following their successful introduction last year (see here). A limited number of bursaries will be available to support PhD students attending the conference – details are on the registration page.
For details on the conference venue and accommodation, see Location.
To find out how to submit to CPA, see the Information for Authors.
To find out what's happening this year, see the Programme.
For details of how to register, see Registration.
The CPA 2015 proceedings will be published by Open Channel Publishing Ltd.. Authors retain copyright on their papers, shared with the publishers. This means that authors have the right to reuse any material from these papers in future publications (e.g. in extended revisions for journals).
If you have any questions about the conference, please contact us at cpa2015@wotug.org. We look forward to seeing you in Kent in August!
Important dates
| | |
| --- | --- |
| Paper submission: | 8th. June |
| Notification of acceptance: | 6th. July |
| Final revised CRC due: | 27th. July |
| Author registration: | 27th. July |
| Conference: | 23rd. (evening) - 26th. (lunch) August 2015 |
The CPA Conference Series
WoTUG provides a forum for the discussion and promotion of concurrency in computer science, organising an annual conference and specialist workshops. CPA 2015 is the fifteenth conference under the name of Communicating Process Architectures, and the thirty-seventh in this series of WoTUG conferences.
The primary theme of the CPA conference series is concurrency — at all levels of granularity, in both software and hardware. The CPA conference series aims to bridge the gap between the mathematical theory of concurrency, using process algebras such as CSP to model and analyse complex concurrent systems, and the practice of parallel software engineering, building efficient, reliable software for embedded, multicore and distributed computing systems.
See the conference pages for links to the web pages for conferences in this series back to 1991. Papers from the Proceedings are archived in the WoTUG Paper Database.